Panasonic Tour hosted by Chris Armstrong, Director of Smart Mobility.


Friday, January 26th 11:45-2pm
6144 North Panasonic Way, Denver, Colorado 80249
Learn more about CityNOW, tour the Panasonic Smart Mobility facilities and see a demonstration of Connected Vehicle Technology.
11:45- 12:30- Arrival / Lunch
12:30- 1:00- Tour of the facilities
1:00- 1:15- CityNOW/ Smart City
1:15- 1:45- Connected Vehicle (V2X) Technology Demonstration
1:45- 2:00- Q&A/ Closing remarks
Register to attend by clicking here.
CityNOW brings Panasonic's worldwide smart city expertise to North America and embodies the global brand promise to create a better life, a better world. CityNOW takes inspiration from the Fujisawa Sustainable Smart Town, a Panasonic-led smart and sustainable development in Fujisawa, Japan, about 30 miles southwest of Tokyo, and other domestic and international experience. With a special focus on the United States (including major engagements in Colorado with the City and County of Denver, Colorado Department of Transportation, and others), CityNOW is as an engine for smart and sustainable innovation and growth, from iconic developments and neighborhoods to entire campuses, districts, and cities.
Cost is just $25 and includes box lunch and PDH certificate ($5 for students).
ASSE Behind the Scenes Eisenhower Tunnel Technical Tour
Tour date: February 9th, 10 til noon, cost $8 donation to ASSE
Sharing/Learning Objectives:
Operations Overview

Public/Traffic Safety

Worker/Public Safety & Health Concerns, and Programs

Topics of professional interest:

Working at Altitude

Seasonal/Weather

Traffic Management

Ventilation

Fire Protection Systems

Avalanche

Emergency Response
Must register and submit CDOT waiver form by January 26th, tour limited to 15 people, must be a US citizen and wear appropriate clothing, consider the weather, and footing.
Register at:

2017 NSPE-CO Awards - Congratulations to the 2017 Honorees

Congratulations to those honored at the 2017 NSPE-CO Awards on Thursday, June 15th:
Dave Kreneck, P.E., F-NSPE 2017 Selection as NSPE Fellow
Ethan Alcazar (Eaton High School) - K-12 Student of the Year
Clinton Parapat (Colorado School of Mines 2017 Graduate) - University Student of the Year
Matt Bixby (Cherry Creek Challenge School) - K-12 Educator of the Year
Peter Marxhausen, P.E. (University of Colorado- Denver) - University Educator of the Year
William Pierce, P.E. (Knott Laboratory) -Young Engineer of the Year
Steve Knapp, P.E. (Knott Laboratorys) -Project Manager of the Year
Mark Westberg, P.E. (City of Wheatridge) - Public Sector Engineer of the Year
Nate Dowden, P.E. (RMG Engineering) - Manager of the Year
Pamela Quillin, P.E. (Quillin Engineering) - Woman Engineer of the Year
Martin/Martin, Inc. - Project of the Year
Photos of the 2017 Awards courtesy of the Unfound Door will be posted soon.
2016 Honorees:

Click here for a pdf of the 2016 NSPE-CO Awards Program.
Congratulations to the 2016 NSPE-CO Award Honorees (pictured above):

Maito Okamoto (Colorado School of Mines) - Student of the Year
Rich Schultz (Cheyenne Mountain High School) - High School Educator of the Year
Dr. Ray Littlejohn (University of Colorado) - College Educator of the Year
Kelly Rhoades, P.E. (Zachry Engineering) -Young Engineer of the Year
Victor Sam, P.E. (Santech)- Minority Engineer of the Year
J.R. Whipple, P.E. (Knott Laboratorys) -Project Manager of the Year
Kevin Houck, P.E. (State of Colorado, Colorado Water Conservation Board) - Public Sector Engineer of the Year
Chuck Piersall, P.E. (Missle Defense Agency) - Manager of the Year
Noelle Cochran, P.E., F-NSPE (AECOM) - Woman Engineer of the Year
RMG - Residential Project of the Year
Knott Laboratorys -Private Sector Project of the Year
Thank you to our great 2017 NSPE-CO Awards sponsors!
2017 Platinum Sponsor:

2017 Silver Sponsor:

Photo Sponsor:
Bronze Sponsors
Palace Construction, The Law Office of James Nelson and The NSPE-CO Central Chapter
Educator of the Year and Student of the Year Awards sponsored by the NSPE-CO Education Foundation
Contact the NSPE-CO state office at (303) 480-1160 to get information on how your company can sponsor the 2017 NSPE-CO Awards. You can also click here for more details on sponsorship opportunitiues.
NSPE-CO & ASCE Southern Colorado Branch 2017 Golf Tournament
June 19th was the 24th annual NSPE-CO Golf Tournament (and fourth year in partnership with ASCE Southern Colorado Branch). !Thank you to everyone that participated in support of the NSPE-CO Education Foundation.
The NSPE-CO Education Foundation is a 501(c)(3)
Organization, supporting engineering and scientific
educational activities of the National Society of
Professional Engineers—Colorado, including Bridge
Building for high school students, MATHCOUNTS
for junior high school students, and other
educational programs and scholarships.
Congratulations to the participants in the High School Bridge Building Contest!
About Bridge Building:
The annual Model Bridge Building Contest is a statewide program aimed at providing interaction and communication among practicing engineers, high school students, and other professionals. Its underlying objectives are to enhance the appeal of engineering careers to high school students, begin establishing their relationships with the professional community, and improve the prospects that such careers will be mutually beneficial to both society and the individual.
The top winners from each region in the state competition are eligible to advance to the International Contest. A student from Parker, Colorado took first place in the International competition and received a four year scholarship to the Illinois Institute of Technology!
Click here for the Bridge Building main page.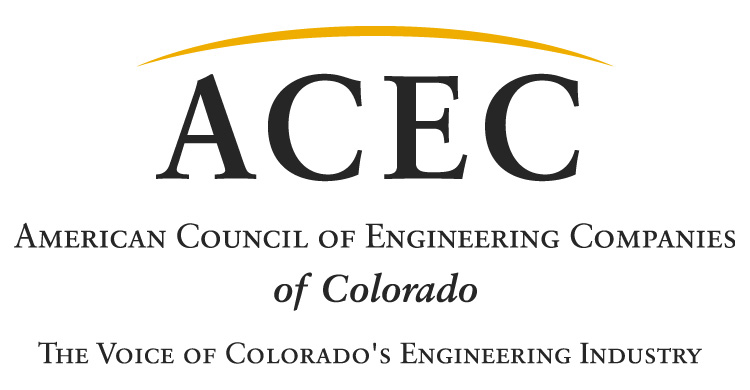 First Place Prizes of a $2,000 scholarship for the winning student who enrolls in an accredited Engineering program, courtesy of ACEC-Colorado and the National Society of Professional Engineers- Colorado Education Foundation.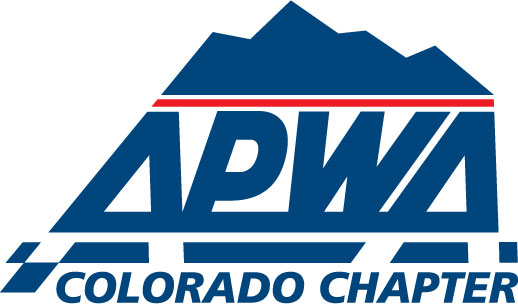 Second prize awards of $250 in each region courtesy of American Public Works Association - Colorado Chapter.
NSPE-CO Member Spotlight
"A virtual cup of coffee with Paul Gulman"
Paul Gulman has been an NSPE member since 1977. He's served in leadership, and has been a tireless volunteer with MATHCOUNTS.
Where did you attend college?
The Cooper Union for the Advancement of Science and Art, New York City
What originally drew you to the engineering profession?
Growing up, I built models of ships and airplanes, and wanted to create machines that would work like the prototypes. I was also inspired by the space missions, especially those to the Moon.
What is/was the focus of the work you accomplished in the engineer field?
Although I worked in various industries early in my career, when I started my own business in 1993, I focused on Energy Efficiency and Renewable Energy, working on Wind Turbines, Hybrid Electric buses, etc.
What is one thing you have completed during your time in engineering that makes you proud to call yourself an engineer?
I designed part of the power system for RTD's 16th Street Mall shuttle buses. They reduced pollution about 80% compared to the diesel buses that they replaced.
What aspects of NSPE make it the type of professional society that you wanted to be involved in?
As a multidisciplinary society with a focus on professional and business ethics, NSPE is very inclusive for Engineering practice.
Tell us a fun fact that most people don't know about you?
For many years I climbed mountains all over North America.
NSPE – New Member Spotlight
"A virtual cup of coffee with Greg Shoss, P.E., S-E-A, Ltd."
Where did you attend college?
University of Denver, School of Engineering and Computer Science
What originally drew you to the engineering profession?
In grade school, I gravitated towards math and science. I think the first time I heard of and understood the concept of engineering was during a project I chose: gene splicing (i.e. genetic engineering). Then, I had a set of fantastic experiences and classroom education with physics and calculus teachers in high school. Black holes and astronomy were a real attention-grabber, too!
What is/was the focus of the work you accomplished in the engineer field?
So far, I've helped numerous commercial and industrial companies perform short circuit, protective device coordination, and arc flash studies on new and existing electrical installations. I am now assisting insurance and legal personnel, acting as their investigator and expert witness, determining cause and responsibility of fault of product accidents and malfunctions.
What is one thing you have completed during your time in engineering that makes you proud to call yourself an engineer?
The entire process of obtaining the certification, license, and title of a professional engineer including both the F.E. and P.E. exams and the experience requirements needed to apply. While most typically find processes like the P.E. application process grueling and an annoyance, the act and time spent doing so is what sets us apart as engineers from those that don't have the patience or wherewithal to commence with the process.
What aspects of NSPE make it the type of professional society that you wanted to be involved in?
I just like the fact that it is a group of like minded individuals coming together to improve our society and ensure there are good practices, training, etc.
Tell us a fun fact that most people don't know about you?
I've lived in 6 states including Texas, New York, Colorado, Minnesota, Pennsylvania, and Ohio.
Welcome to NSPE-CO Greg!
New Belgium Brewery Tour
Thanks to everyone that joined the Central and Northern Chapters tour of New Belgium Brewery!
In 1988, electrical engineer Jeff Lebesch rides his 'fat tire' mountain bike through European villages sampling beers. When he returned to Ft. Collins, he had ideas of recipes and ingredients to use in his basement home brews.
"Jeff's first two basement-brewed creations? A brown dubbel with earthy undertones nam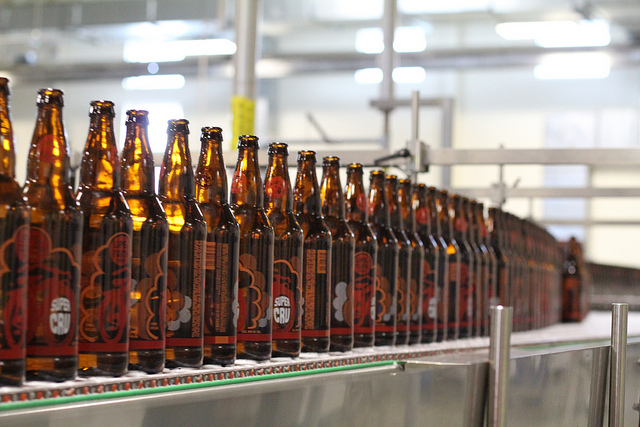 ed Abbey and a remarkably well-balanced amber he named Fat Tire. To say the rest was history would be to overlook his wife's involvement. Kim Jordan was New Belgium's first bottler, sales rep, distributor, marketer, and financial planner, as well as the company's longtime CEO."
"Before they ever sold a bottle of beer, they hiked into Rocky Mountain National Park with a jug of home brew in one hand and a pen and pad in the other. Together, they wrote down what they wanted to instill into this business dream of theirs. The New Belgium Brewing Purpose Statement
: To manifest our love and talent by crafting our customers' favorite brands and proving business can be a force for good
."
By the way, our tour guide Jack is officially known as a "Liquid Center Representative." We were his first tour and he did a great job!

Michael Aitken, P.E.,
Elected NSPE National Vice President
At the NSPE Annual Meeting in Dallas in June, the NSPE House of Delegates governing body elected NSPE-CO Past President Michael Aitken, P.E., to serve at the national level. Michael will be Vice President 2016-17, President-Elect 2017-18, and will be national President in 2018-19.
NSPE-CO nominated Michael for the position and wishes him great success!
Remembering NSPE-CO Leader Gene Burdick
Gene Burdick joined NSPE in 1972. For over four decades he served the association at the chapter, state and national level. Earlier this year, Gene was honored by NSPE nationally when he was awarded the status of NSPE Fellow (F-NSPE). You can share your memories of Gene by clicking here.

Gene was a Consulting Civil Engineering and Land Surveying predominately in the land development arena and owned Burdick Engineering Company. At 43, he became a licensed private pilot.
He was elected Chapter President of the former Jefferson Chapter within four years of joining NSPE. Eleven years after joining he was elected State President of what was then the Professional Engineers of Colorado (now NSPE-CO), followed by six years in service representing Colorado as Alternate National Director. He has actively participated in many regional and national meetings, including the national kickoff for MathCounts in Washington DC. He was a major supporter of the Order of the Engineer and of the Bridge Building competition for high school students.

Gene served on the Colorado State Board of Directors for many years, and served as a member or chair of numerous committees. Probably no other NSPE-CO member participated in more board meetings, more committee meetings and more educational programs than Gene.

In 2008, he was awarded a "Director Emeritus" title, which could suggest that his service was wrapping up. It wasn't. He continued to be very involved in impactful and significant ways to serve the needs of the association.

In 2013, the NSPE-CO Central Chapter experienced a sudden and serious leadership void. Unexpectedly, existing leaders stepped down, potential leaders stepped back. Gene Burdick stepped up.

At 80, retired with 40 years of service to NSPE behind him, Gene volunteered to again serve as President of the Chapter. Upon his election by membership, he went to work immediately building a young and motivated leadership team around him. He worked effectively with emerging leaders less than half his age to strengthen the foundation of the chapter and ensure its long-term health. He actively worked to create a diverse leadership team, and welcomed views from people very different from himself. He was forward thinking and proactive as he led the state's largest chapter.
Pictured: Gene presented with his NSPE Fellow certificate by four of the new generation of leaders he helped cultivate(left to right) are Central Chapter president-elect Pam Quillin, NSPE-CO President Patrick Roberts, Gene Burdick, NSPE-CO president-elect Ben Railsback and Central Chapter President John Andrews.
Gene served as a very special president during that term. He used his wealth of leadership experience to the chapter's advantage, but didn't simply rest on what had been done before. He was forward thinking, motivating and willing to listen and learn from those around him. He was unwavering in his support for others and NSPE. He bridged the generations.

Gene continued to be one of the most dedicated and committed members of NSPE-CO, and was a mentor and role model to many including members, leadership and staff.

Our thoughts are with Gene's wife Mary Ann and the entire Burdick family including 14 grandchildren and 18 great grandchildren.
In lieu of flowers, the family has suggested donations to the Gene Burdick Bridge Building Fund of the NSPE-CO Education Foundation or to Metro Denver Partners.
Donations to support Bridge Building can be sent to the NSPE-CO Education Foundation c/o PO Box 261354, Denver CO 80226. Please make checks to the NSPE-CO Education Foundation and note Gene Burdick or Bridge Building on the check.
Click here
for the obituary that appeared in the Denver Post.
Develop the next generation of engineers
Denver Public Schools CareerConnect is seeking engineering companies to host interns this summer from June 12-July 13. CareerConnect provides more than 6,000 high school students with career-focused courses in Colorado's highest-opportunity industries (including engineering), experiential learning opportunities, and additional links to higher education.
Through the CareerLaunch summer internship program, students have the opportunity to explore STEM careers that they have been studying in school.
Students work 25 hours per week, earn high school credit, and are eligible for a financial award based on their performance. They will learn the practical applications of their engineering coursework and can make meaningful contributions to their host companies.
About Denver Public Schools: DPS is committed to meeting the educational needs of every student with great schools in every neighborhood. Our goal is to provide every child in Denver with rigorous, enriching educational opportunities from preschool through high school graduation. DPS is comprised of 185 schools, with an enrollment of 88,000 students. Of those, 58% of the school district's enrollment is Hispanic, 20% is Caucasian, and 15% is African American. Seventy-two percent of the district's students qualify for free and reduced lunch.
Interested in speaking on an engineering-related topic?
NSPE-CO welcomes the opportunity to learn more about engineering-related projects going on within the state. If you have a suggestion or contact for a potential guest speaker, please submit your ideas to steve@nspe-co.org. NSPE-CO is open to any new ideas and appreciates your suggestions.
Express Yourself!
NSPE-CO offers eNews updates to members and welcomes article submissions from members. If you feel strongly about a current issue and would like to voice it, please submit your article to steve@nspe-co.org.
---